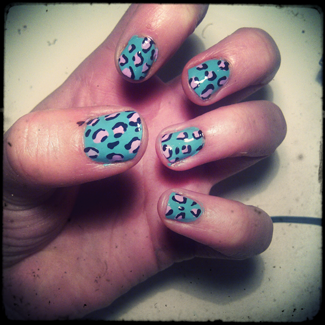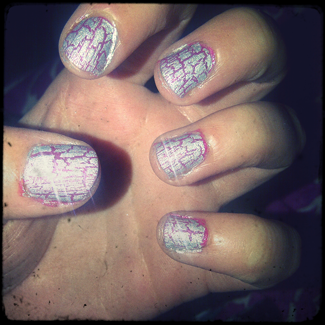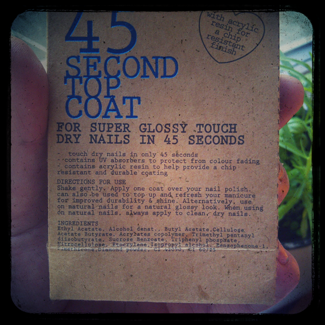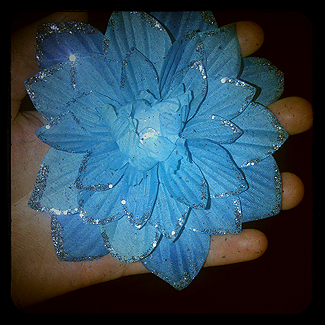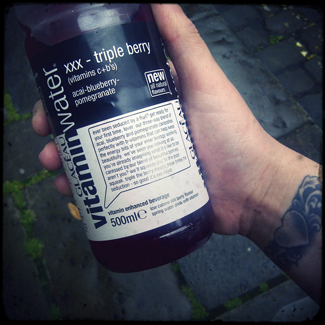 → Exam and car stress do not go together. They have reduced the visitor parking on campus dramatically meaning you can never find a space and even when you do the machines just don't work. I would use the bus but usually finish work at 12.15am missing the last bus so not going to pay to keep my car running and buy a bus pass. Woe is me. But I have taken to writing Security little notes left on my dashboard. Not yet been clamped!
→ My nails grew back but then broke three at work. They are just not meant to be long. I am in love with 17
Supreme Shine Nail Colour
from Boots. The green shade is "Wave", the leopard spots are Models Own
"Lilac Dream"
and the Claire's Accessories nail art pen. I actually prefer the Claire's pen to the Models Own one and it is cheaper! The leopard didn't last long so had a go at the "aztec" nail art that is around tumblr currently, I have alot of practising to do. No where near as awesome as
Charlene's nails
!
→ Another Claire's purchase was a silver crackle top coat which is lovely over
Models Own 'Tickled Pink'
. I am a massive fan of Seche Vite but haven't had money in paypal recently to re-buy it from ebay so went to Boot's and found they sold it and "Save the Nail 45 Second Top Coat" which was only a couple of quid cheaper but I was intrigued. It doesn't dry as quickly as Seche Vite, though nails are touchable within 60 seconds. It also doesn't leave nails as shiny but doesn't seem to make the nails peel as quickly as Seche Vite. Neither of the top coats, however, make my nail polish stay on for a whole shift at work. Currently just giving my nails a rest.
→ Work has taken over my life, there was a foam party on friday and a beach party tonight means "beach attire" for work, except I have none up here at all. Flowers in the my hair will have to do! I actually quite like the "flowers in your hair" look, so will be wearing this Asda number a few times. The big gold earrings were bought for 'toga' fancy dress but had them in daily. Having stretched ears for many years means it is hard to wear heavier earrings without having strange stretched lobes so always have to wear a normal stud too!
→ I need to stop running around like a mad woman and just stop, I have work again at 11pm tonight so about to curl up in bed and have an awesome nap. I know Vitamin Water is probably not that full of vitamins but I love the taste! Makes a change from grabbing a can of coke when I'm out and about.
→ These are some of the dresses I tried on in H&M the other day. No idea why I even picked up the first one, it does nothing for me I think I just liked the colour.
Zoey xox