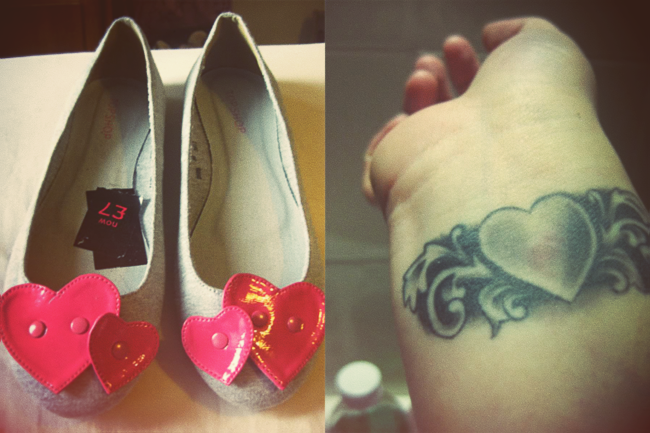 ♥ I have an obsession with hearts, I often find myself typing "heart" into the search fields of Topshop and ASOS. The heart shoes were bought from Topshop about 2 summers ago and were worn to death, still don't think they have been thrown away instead are in one of many boxes back at home. My tattoo is not an emo esque tattoo as a boy once asked me, instead it is the engraving from a bangle my grandmother was given for her 21st birthday.
♥ I really want to grasp heart nail art, it doesn't help my nails are so short that I have nothing to work with. I love
this
and
this
♥ Should be revising, it's not happening. I have about 12 tabs on google chrome open, one of which being facebook and another an episode of 24. I just cannot concentrate.
Zoey xox