I have been meaning to place an ELF order for quite some time. The other week they had a 50% off few days so decided to take the plunge. Quite a few items I wanted were out of stock but still bought a fair few things.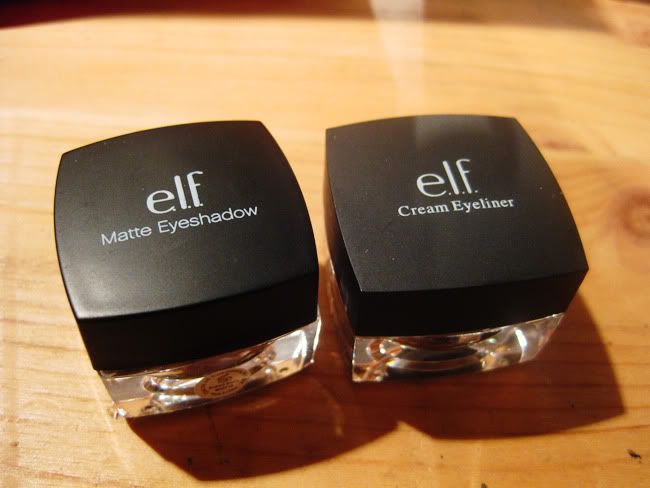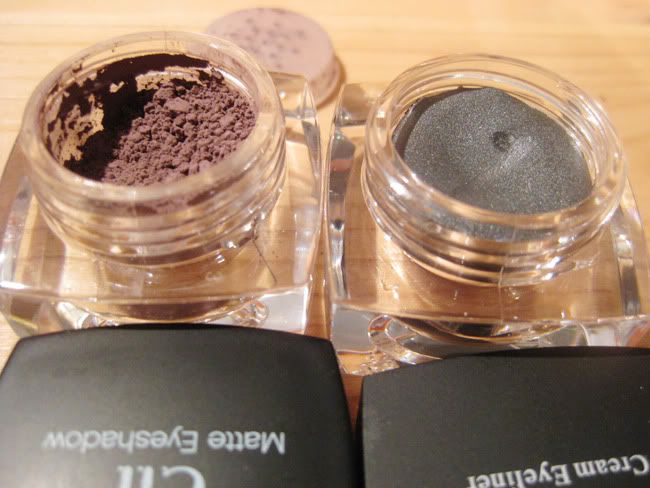 These are both from the 'Studio' range. The packaging is wonderful and the included brushes are also lovely. The eyeshadow is a bit messy when applying but this is helped by ensuring you shake all the excess of the brush. It makes a lovely base and has good staying power. Will be ordering more colours of this! The eyeliner is a lovely metalltic silver, I was going to buy it in black but already have 100 different eyeliners including the
Maybelline Gel Eyeliner
. It goes on nice and smooth and again has good staying power. Am going to wear it for work tonight (after a week off!) and will see how it lasts behind the bar.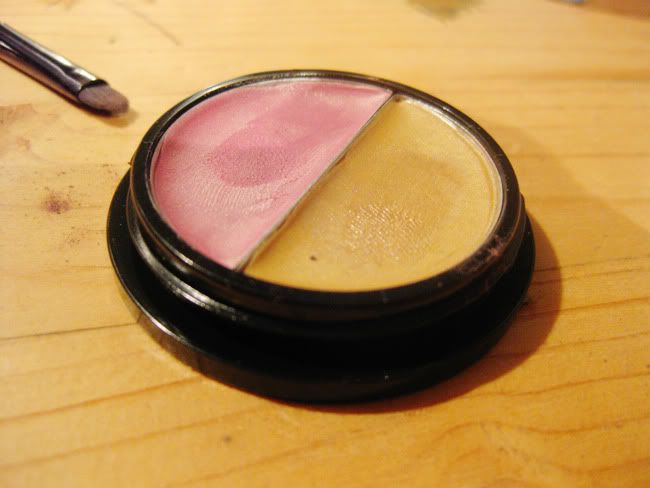 This I was less impressed with. I love the colour combination but it doesn't seem to be highly pigmented, as the swatches below hopefully show. It just gives a hint of colour, it is nice on the eye and stays put when put over a primer or neutral eyeshadow but isn't for a dramatic eye look. I will persevere with this as I love the colours and it is so easy to apply!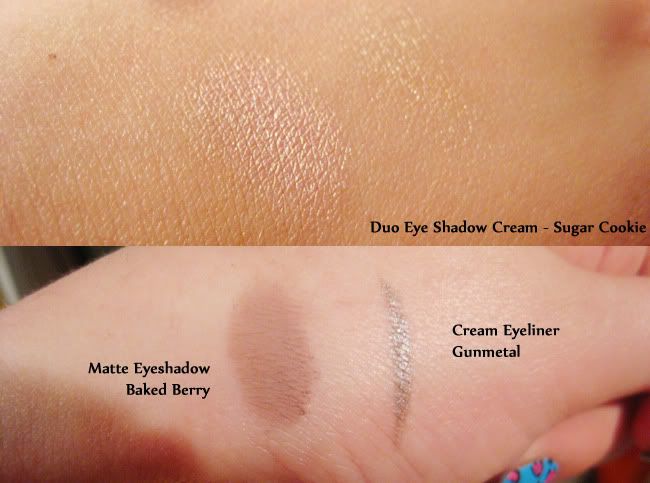 Just realised my skin is completely different colours in these, it is not the lighting but my fake tanned arm vs. my pale hand!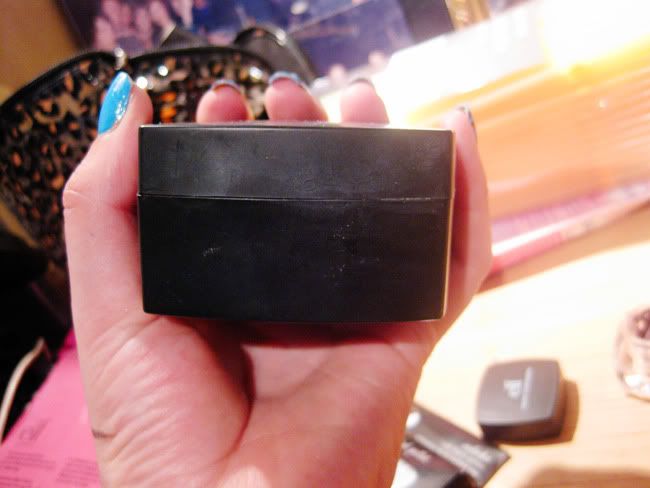 I did have more photos of this but they seem to have got lost between phone / camera and laptop. They will turn up in a random photo one day. It is basically a white powder that aims to create a "soft focus" on the skin. It does create a lovely matte look when used to set foundation. My sister used too much and ended up with a ghost white face which isn't the aim. It is very messy to apply and is in a hefty tub so isn't for on the go touch ups. I wouldn't say it masks fine lines as it says on the website but it does create a lovely finish.
I often just buy my eyelashes from Body Care so £2-3 a pair. This set of two was £3, or £1.50 with the 50% off code. I've not yet worn them but as you can see from the picture the glue is showing so I don't have high hopes. I am one of those people who can never be arsed to complain, instead I will just try and pick the glue off and if that doesn't work just throw them away.

Now it might have just been my current false nails but I literally couldn't get into this blush. It took me a while to work out it was a slide packaging. There is a vast difference between the packaging from the 'Studio' range the normal basic ELF stuff. The blush its self has a nice shimmer and is highly pigmented. In fact the blush on my fingers was just from opening the packaging. I only bought this to see if my yellow based pale skin could handle a coral blusher. The answer? No. I'll stick to bright pinks. But for less than £2 who cares! I would look nicer when my skin has a tan so will just go in my blusher drawer.
I also bought a nail polish in 'chocolate', my sister described the colour as mud, which goes on nice and opaque after two coats and a
Small Angled Brush
which is perfect for filling in eyebrows - both shown in the top photo. I did purchase the
Brightening Eye Liner
in Gilded but when I tested it on the back of my hand it just scratched my skin so that's going no where near my eye. Shame as it is a lovely colour.
Zoey xox
Sorry for any obvious spelling mistakes in this, my computer is now convinced it is American every time I close a window so Spell Check is spelling everything with a "z". I've given up changing it back to British English every 10 minutes and might just throw the laptop out of the window.