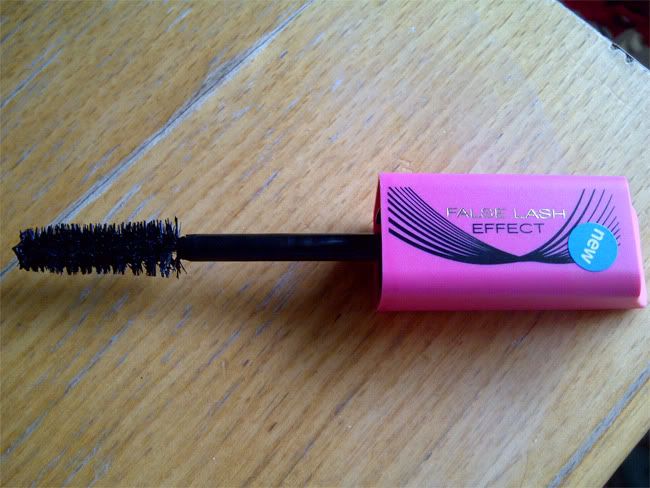 I used to own about 10 mascaras however have managed to lose 9 of them while packing and moving over the last few weeks. The new
"Falsifeye" Mascara from 17
in Boots looked good and came with a free Gel Eyeliner. Why not! The mascara itself has a nice big brush like that of Bad Gal from Benefit. So is it any good?
It is not a replacement for False Eyelashes that is for sure. The big brush doesn't create long, volumized, curled eyelashes like one of my favorites
L'Oreal's Lash Architect 4D
. It will do for day wear - I like big black lashes even in day time, not one for brown mascara.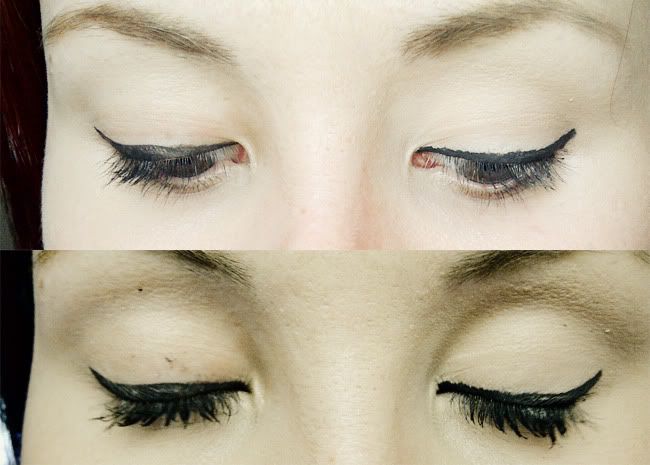 Excuse my rough eyeliner skills, was in a rush! But am using my trusty Rimmel Exaggerate Eyeliner. Top is my natural lashes bottom with the mascara on. Too many coats and you would easily end up with clumpy lashes. I tried to take a few better photos but relying on a blackberry camera is hard work!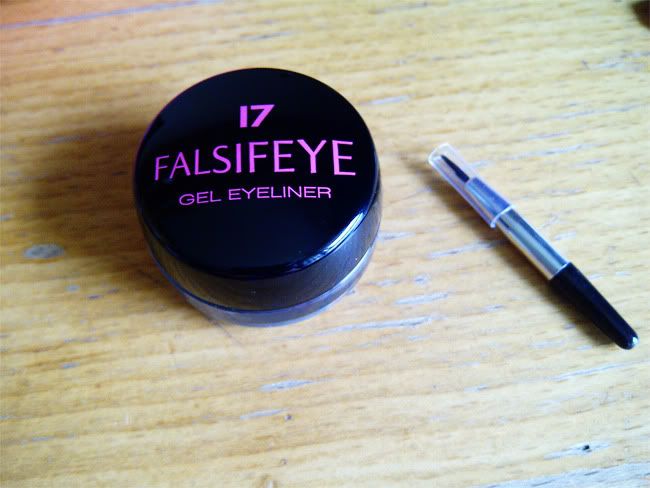 Now the free gel eyeliner is jumping on the bandwagon of high street makeup brands creating gel eyeliners. They are meant to be highly pigmented and lasting. This is neither. The brush that comes with it looks like a cheap lip liner brush you get in £2 makeup palettes and the eyeliner itself is more of a dark grey than black. I haven't actually applied it to my eyes yet but left it for 10 minutes on my hand and it rubbed off after not even applying much pressure. It is a nice idea but I think they need to re think the formula.
Zoey xox