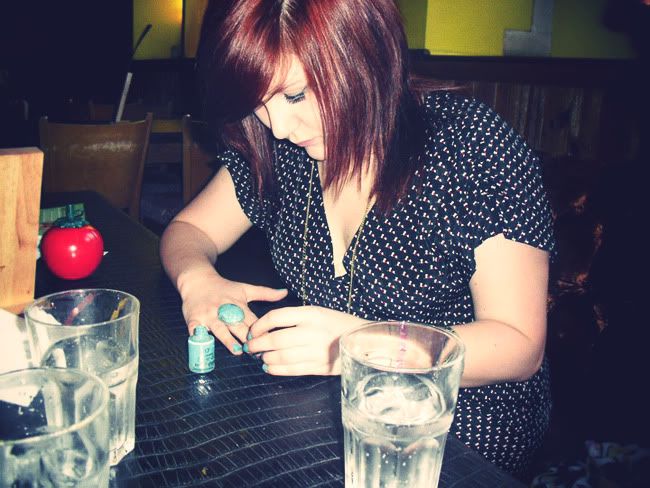 I'm always painting my nails, my boyfriend moans I have too many nail varnishes. My nails are not perfect, my jobs mean long beautiful nails are not practical. In fact painted nails don't even survive a shift behind a bar, at least I don't wear false nails - when cashing up the till I've found false nails in amongst the coins. Niiice. If I'm late for a night out I will paint them in the pub. I still love nail art,
WAH Nails
have to be my biggest inspiration. I constantly check their tumblr and
fuckyeahnailart.tumblr.com/
of course. All I seem to have masterted is leopard nails however, when trying to recreate
these wonderful nails
I just failed. But practice makes perfect!
My awful attempts at bow nail art!
Banana Nails -
Charlene, Dainty Dresses
/ Always amazing leopard print -
Claire, French for Cupcake
Mix and Match -
Emily's Nail Files
/ Lady Gaga inspired nails -
honeyandtar.tumblr.com
I don't think I will tire of nail art soon, I always get "oh my gosh they must be stickers" when sporting leopard nails. I will carry on practising and one day I might be as awesome as the girls above!
Zoey xox