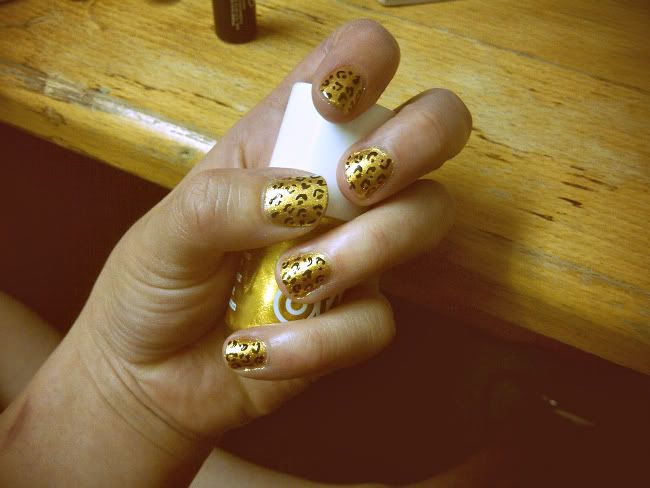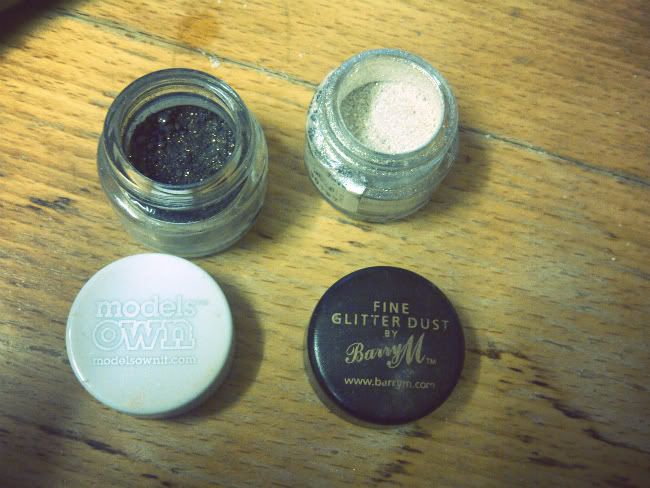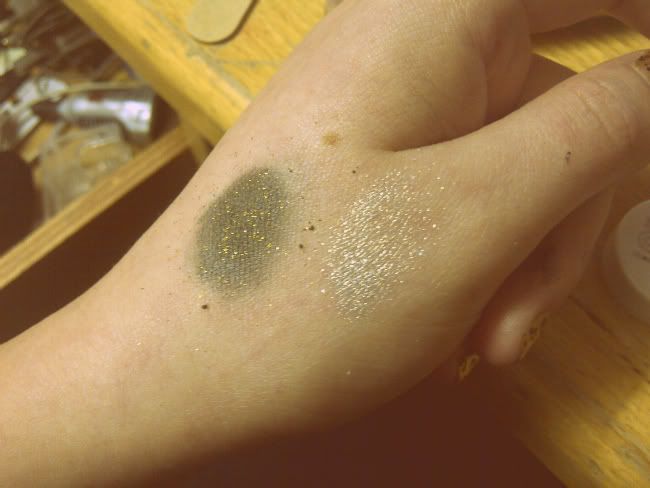 Primark Ring with Models Own Black Shatter over a failed banana nails nail art session
My new favourite leopard nail using Models Own Gold Rush. I prefer the Models Own Nail Art Pen in the smaller size, much easier to control and the new lid without a pin is good for lazy people like me!
Been loving gold this week so changed my usual flick of black eyeliner for Models Own Powder Eyeshadow in Black and Gold Sparkle and Barry M Dazzle Dust in Gold Iridescent
Jagerbombs are gold. Ish. Last sunday we were buying them three each at a time. It didn't end well.
Really never thought I'd say it, but really want a 9-5ish normal job now.
Zoey xox