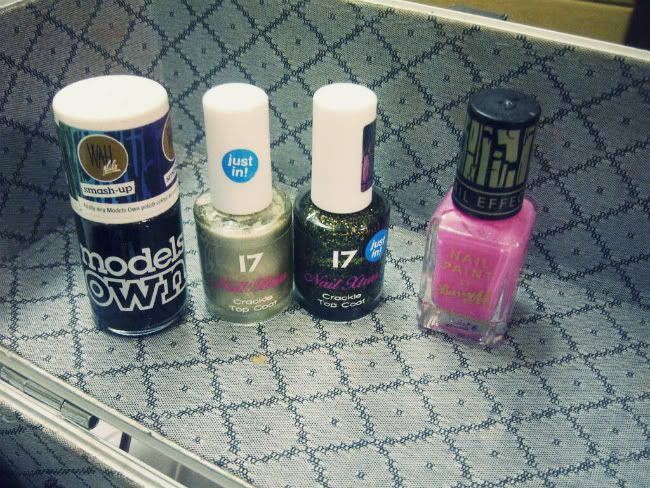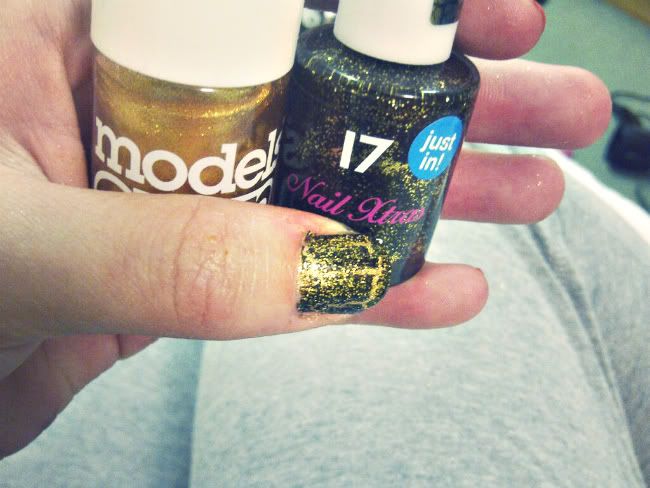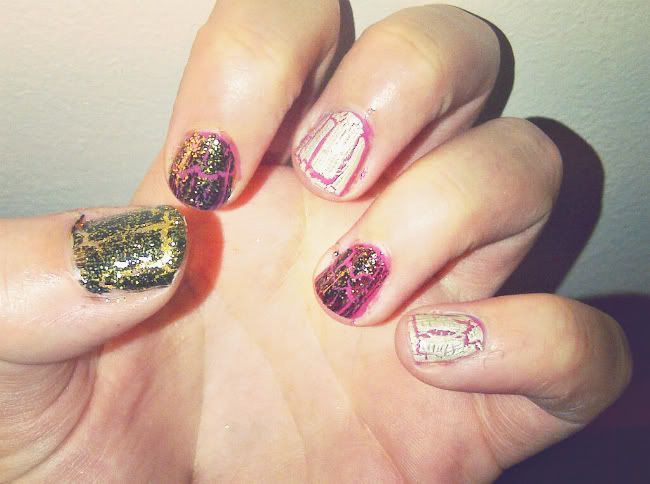 Yes, I know crackle top coats are so over. But then again I'm sure I read ombre hair and nail art are both completely over yet still loved by many. I needed some new powder and as there is a 3 for 2 on Boots on all make-up I decided to give the 17 Crackle Top Coat a revisit. I bought the "gold" top coat
back in April
and wasn't the biggest fan. It doesn't crackle that well compared to both Barry M and Models Own. A coat slightly too thin leaves a streaky finish but too thick and it leaves the nail almost completely covered. Even using heat, i.e. blowing on your nails, doesn't seem to help.
They have added two new shades, a purple and this black with gold specks of glitter in. I thought it would be fun over a gold base. Which it is, just it doesn't show as much as the base colour as
Models Own Smash up does
. However the newer black and gold variety does work better than the older gold one. Maybe I just had a dud bottle?!
But yes, a bit of fun. Only £3.99 a bottle and included in the Boots 3 for 2. The pink base colour is also from 17,
Lasting Fix Nail Polish in Pink Grapefruit
which goes on wonderfully and dries nice and quickly!
Zoey xox