This is really what is in my bag when I got back from work monday afternoon. A few of these have popped up recently on my google reader, the oldest blogger cliche I'm sure but it is fun for nosey people like me! It isn't lovely laid out selection of high end electricals and wonderful MAC products but you have
http://fuckyeahwhatsinyourbag.tumblr.com/
for that.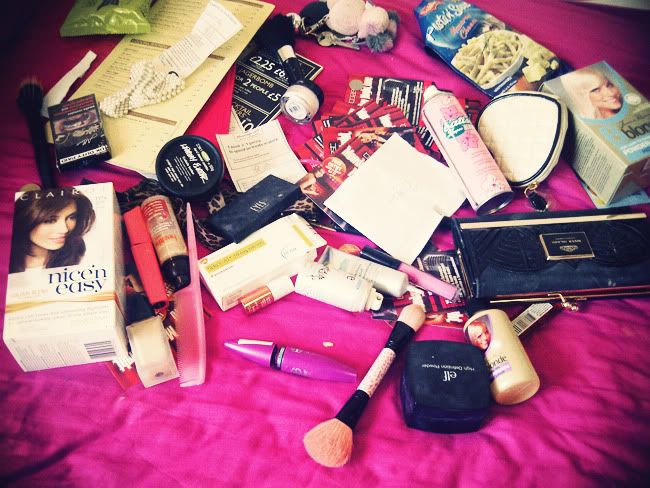 Make up, medication, work fliers, stolen menus, two purses, hair dye, dry shampoo, hair bands, macaroni cheese, paper...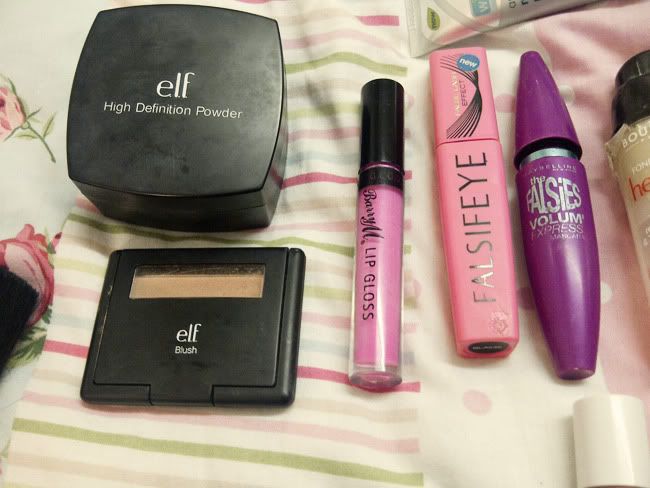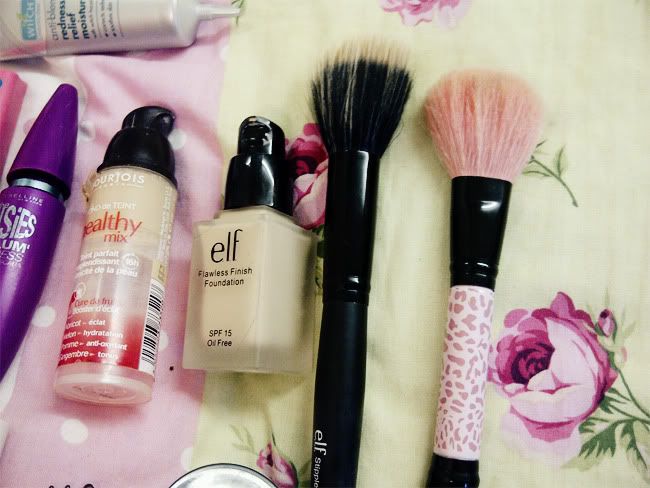 A second review of ELF makeup is on its way, my makeup bag is slowly being filled up with their products. So cheap and do the job. I obviously don't usually carry hair dye and bleach around with me but this is after a trip to Asda, hence the macaroni cheese! The bleach was in fact to attempt red ends.
I'm pretty happy with the result!
I currently have no internet, stealing wifi from somewhere but it isn't very reliable so this post has actually taken me 2 hours to even try and post!
Zoey xox